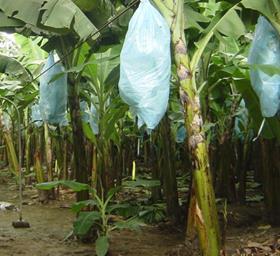 The Philippines has launched a raft of urgent measures to improve banana growing and packing in Davao in response to export problems to China, reports the Philippine Information Agency (PIA).
China, the country's second-largest banana export market, recently rejected shiploads of bananas from the Philippines due to quarantine failures.
The Philippines initially believed China's actions to be politically motivated, as a result of an on-going spat over land between the two countries.
But Philippine agriculture secretary Proceso Alcala has admitted the quarantine breaches are genuine and due to lax Philippine sanitary compliance checks.
"The reason for rejection is not political,' he is quoted as saying. 'You can see with your naked eye the presence of mealy bugs on those bananas being rejected in China.'
Alcala said that China is not banning banana supplies from Philippines, but is implementing tougher quarantine compliance.
He said the Bureau of Plant Industry (BPI) is working fast to inspect and accredit more packhouses to ensure bananas are of export quality and free from all diseases.
Alcala added that the department of agriculture will also be funding two additional packing houses in Davao del Norte which will serve a total of 370ha.
The department is also lobbying additional markets, including Kuwait, Saudi Arabia, Europe, Italy, Brazil, the Netherlands, to approve Philippine banana imports.