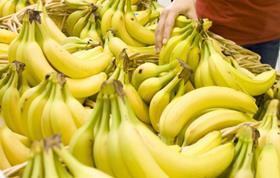 The Philippines' agriculture secretary has announced new plantations will be opened in the country to meet demand for bananas in South Korea.
Agriculture secretary Emmanuel Piñol said South Korea will need an additional 35m boxes of bananas to fill a shortage in supply.
"In my meeting with Dole South Korea, [Dole Korea officials] said South Korea needs about 35m boxes more of cavendish bananas from the Philippines," he told local media according to Business Mirror.
"In fact, they have to import from Ecuador and Guatemala just to fill up the shortage.
"We will locate banana plantations in Maguindanao and Lanao del Sur because South Korean consumers prefer highland-grown cavendish bananas," Piñol added.
Bananas are the leading fresh fruit export for the Philippines, shipping 2.32m tonnes in 2015, according to the International Trade Centre's Trade Map data.
The Philippines remains the leading supplier of bananas to South Korea, accounting for 90 per cent in 2015, thought supplies from Central and South America have grown in recent years.
South Korea imported 363,466 tonnes of bananas in 2015, up 1.2 per cent on the year prior.