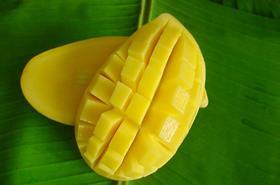 Plantations International has secured 8ha of land in Chon Buri, Thailand to grow mangoes for export to Europe.
The Bangkok-based arm of the company intends to plant 14,000 mango trees in high-density formation on a site which is located in close proximity to its existing cassava plantation.
This is expected to yield 1,080 tonnes of Nam Dok Mai mangoes per annum, a harvest the company plans to obtain a premium price for in export markets.
"Currently, the Sithong variety of Nam Dok Mai mango is selling for US$2-3 per kg domestically and is achieving prices of over US$ per kg in France, which is to be Plantations International's primary mango export market in Europe," the company said in a release.
Plantations International said it also has durian plantations planned for the second quarter of 2021 as part of the expansion of its Durian Harvests brand.