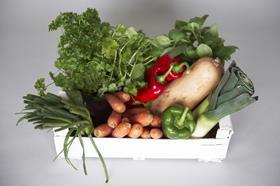 An Indian e-commerce start-up that specialises in supplying "lifestyle-oriented" fresh produce is set to expand its reach through fresh investment.
The plaform, Pluckk,has raised US$5m in seed funding from Exponentia Ventures, according to a report from The Economic Times.
Pluckk will use the funding to expand its staff and launch its services in Mumbai and Bangalore. Plans are also in place to expand into Gurugram, Pune and Hyderabad.
The report said the company will acquire Indus Fresh, which supplies fresh produce to major B2B players like Flipkart and Amazon.
Since its launch last year, Pluckk has focused on catering to various healthy food trends, such as such as gut health, carb alternatives and veganism.
"The biggest consumer revolution we are witnessing today is that consumers not only want to enjoy eating but are also increasingly very careful on what they eat," Pratik Gupta, chief executive and co-founder of Pluckk, told The Economic Times.
"Pluckk aims to be the brand of choice by providing the widest curated range of such lifestyle-oriented fresh produce. At the core, Pluckk will work with farmers through its bespoke win-win programme that focuses on farm practices to ensure residue free and traceable produce."