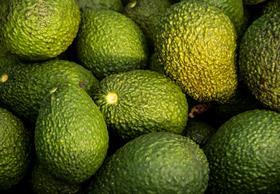 Peruvian avocado exports have got off to a strong start in 2021, according to a report from consultancy Fresh Fruit Peru.
Between 13 and 24 January, the country shipped 1,970 tonnes of the green fruit, an increase of 137 per cent on the year earlier period.
China is one of the most promising markets to emerge in recent years. Last season it paid one of the highest prices for Peruvian avocados, which averaged US$2.10 per kg, 6 per cent more than the overall average price.
Peru enters the Chinese market when the Chilean season ends and supplies are lower. A sharp fall in Chilean production this season has caused prices to spike on the domestic market, bringing the country's export campaign to an early end and creating a bigger window for Peru.
Unlike other markets, demand in China's foodservice sector has reactivated as most restaurants and hotels are now open following the eradication of Covid-19 by the Chinese government.
The main avocado buyers in China last year were Camposol Foods Trading Shanghai with an 18 per cent share, Zhejiang Oheng Import & Export with 14 per cent, and Shanghai Hui Zhan with 13 per cent.