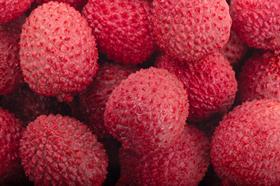 After years of negotiation, Vietnam gained approval to export lychees to Japan in 2019, but this development could mean much more than a new market for exporters.
The new protocol took effect on 15 December 2019 and was accompanied by strict conditions regarding growing, packing, transporting, quarantine and food safety.
Speaking to the Vietnam News Agency, Ta Duc Minh, Vietnamese Trade Counsellor in Japan, said Japan's decision to accept lychees could help open more doors for the fruit.
Minh explained that Japan is one of the most stringent markets in the world when it comes to food safety and hygiene.
He said if the Vietnamese lychee industry can meet these standards, then it will be in a strong position to try and gain access to other developed countries.
Minh implored businesses to make the most of this new opportunity and take the necessary measurement to meet the export requirements.
He said exporters should pay special attention at the quarantine stage to pesticide residues and suggested using preservation technology to keep the lychees fresh for longer.