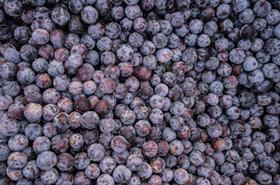 Queensland fresh produce businesses have used a virtual trade fair to connect with importers and distributors from 12 Asian cities.
With the Covid-19 pandemic restricting overseas trade missions, the Australian state's government held its Taste of Queensland promotion online.
Buyers from across Asia were able to taste and test food and beverage products that had been shipped in anticipation of the event. Businesses that participated in the Taste of Queensland promotion included Nutrafruit and Avofresh and Macadamias Australia.
Annastacia Palaszczuk, premier of Queensland, said the virtual trade push reinforced in key Asian markets that Queensland is open and eager for more business.
"This novel, month-long promotion has already generated very keen interest in our Asian markets with so many potential buyers already signed up for online meetings," said Palaszczuk.
"Queensland-based Nutrafruit is an outstanding exporting success story with an expected 300 per cent rise in export volumes this year alone for its anti-oxidant products made from the Queen Garnet Plum."