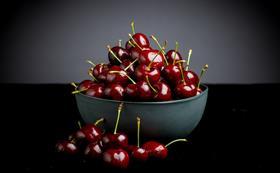 With the Indonesia-Australia ComprehensiveEconomic Partnership Agreement (IA-CEPA) now in effect Indonesia offers new opportunities for Australian fresh produce exporters, but some - such as Tasmania's Reid Fruits - have already had success.
Tim Reid, the cherry exporter's chief executive first visited Indonesia in 2016 to evaluate the market and identified potential in the country's large Chinese–Indonesian community.
This community provided an attractive target market for Reid Fruits as Chinese New Year falls in the middle of the company's picking season.
Tony Coad, marketing and sales manager of Reid Fruits, said its late-season production was an advantage as it looked at different markets in Asia.
"Our fruit ripens from December to February and we export in 1kg, 2kg or 5kg packaging depending on customer requirements," Coad said.
"Last season we exported to approximately 20 countries worldwide and our strategy is to keep diversifying."
Coad said Reid Fruits had worked with Austrade, Australia's international trade promotionagency, to ensure the necessary logistics were in place for the delivery of its premium cherries.
"Indonesia has become a great market for premium cherries, and Austrade has been incredibly helpful on every visit," Coad said. "For us, it's about continuous engagement."
With the IA-CEPA reducing or eliminating tariffs on a range of Australian fruits now and in the coming years, many Australian exporters could be set to follow in the footsteps of Reid Fruits.
Tim Martin, Austrade trade commissioner in Jakarta, said some of the challenges usually associated with the Indonesia market, such as cold storage infrastructure and non-tariff barriers (NTBs), had been improving and the IA-CEPA offered new opportunities.
"Indonesia can appear a challenging market for fruit exporters because there is a large volume of relevant regulation,"' said Martin. "Complex documentation is required and some fruit imports require treatment."
However, Martin said the performance of Australian cherries and more recently strawberries and blueberries should create confidence.
"The regulatory environment for cherries is currently quite relaxed and there are fewer NTBs than for other fruit," Martin said. "And where other fruits are concerned, the newIA-CEPA lowers tariffs and makes imports easier."