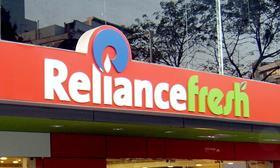 Reliance Retail has announced it is acquiring the retail and wholesale business and the logistics and warehousing business of Future Group.
The transaction, worth Rs247.1bn (US$3.4bn), will reportedly see Reliance add over 1,700 retail stores to its footprint of 10,900 stores across groceries, electronics and other formats giving the company control of around one-third of India's modern retail sector.
Isha Ambani, director of Reliance Retail, said the acquisition of the retail, wholesale and supply chain business of the Future Group complements Reliance's retail business and will help the company to accelerate providing support to small merchants, increasing their competitiveness.
'With this transaction, we are pleased to provide a home to the renowned formats and brands of Future Group as well as preserve its business ecosystem, which have played an important role in the evolution of modern retail in India," Ambani said.
"We hope to continue the growth momentum of the retail industry with our unique model of active collaboration with small merchants and kiranas as well as large consumer brands. We are committed to continuing to provide value to our consumers across the country.'