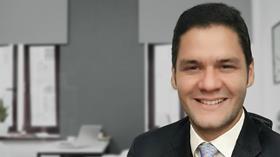 Instability in the Philippine banana industry has created an opening for Ecuador to position itself as the benchmark for high quality bananas in China, according to Ecuador's biggest exporter.
Climate change, TR4 and labour issues have caused severe disruption to banana production in the Philippines over the past year. At the same time, demand in the Chinese market continues to increase alongside the ranks of middle class consumers.
"Exporters in the Philippines are increasingly focused on protecting very high value markets like Japan and South Korean in order to prevent new competitors from gaining a foothold there," says Vicente Andrés Wong, commercial director of Reybanpac.
"They don't have sufficient volumes to supply the Chinese market, providing us with a great opportunity to continue to position ourselves as the only premium quality supplier."
By contrast, Ecuador has struggled to make headway in the South Korean market due to the tariffs it faces leaving it unable to compete against the Philippines and Colombia. "This is one of the main points where our authorities should focus to position Ecuador in stable and high-value markets," he says.
Along with other major producing countries like Colombia and Costa Rica, Ecuador increased its banana exports in 2020 in spite of the coronavirus pandemic. But the resulting pressure on global market led to lower prices than those seen over the previous four years.
In a bid to counter the effects of this price erosion, Wong says Reybanpac's strategy has been to redouble efforts to target high value markets willing to pay a premium for fruit grown under strict social and environmental criteria.
He says the outlook for the banana market remains uncertain. "Most countries are having to impose restrictions to prevent the spread of Covid-19 and this makes demand unpredictable as consumption habits are constantly changing," says Wong.
"Studies show that families are extending the length of time between shops in order to avoid exposing themselves to the virus in public places. Being highly perishable, this means that bananas tend to lose sales.
"In spite of this, and considering that we are heading towards a possible financial crisis in some markets, history shows that people maintain or increase their banana consumption, even in the worst economic situations, due to their relative cheapness compared to other fruit, as well as all their other attributes."
Meanwhile, Wong says work on Reybanpac's efficiency, productivity and sustainability development plan continues apace. The company is in the process of installing automated fertigation systems in its farms, which will enable it to achieve significant savings in water consumption and improve its handling of fertilisers.
"We are also installing circulation plants in our packhouses and once the project is finished this will allow us to save up to 90 per cent of the water used in each facility," Wong explains.
This year the company also started a medium-term plan to remodel its packhouse industrial zones in order to improve functionality and optimise production times.
Another strand of the company's sustainability strategy involves putting into motion the process of obtaining carbon neutral certification.
Reybanpac's social responsibility commitments are equally important, Wong says. "As well as conducting ourselves as a responsible company across all our operations, we continue our decades-long contribution through our educational centres and the protection of the Río Palenque nature reserve, among other actions," he says.