Miniature apple supplier recognised as Hawke's Bay's best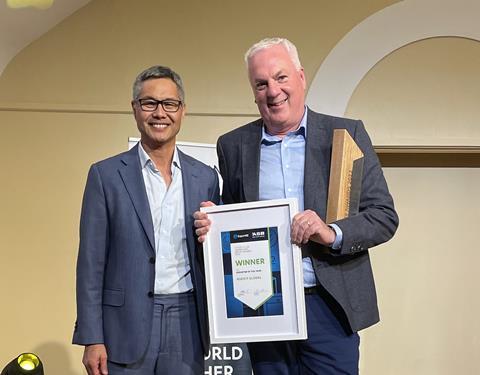 Rockit Global won two categories at last night's Hawke's Bay Export Awards.
The team behind the snack-sized Rockit apple was presented with the Best Established Business award and the coveted overall award for Exporter of the Year.
"The Rockit team has worked incredibly hard at producing, distributing and marketing a totally unique branded offering, unlike anything else on shelves anywhere across the globe," said Rockit Global chief executive Mark O'Donnell, who accepted the awards at a ceremony at Hastings' Toitoi Events Centre.
"The past year has been one of our most challenging, with Covid impacts, shipping delays and significant weather events. However, the dedication, passion and energy of our entire global team has come to the fore, as it always does, ensuring a consistent supply of delicious fruit in all the key markets we reach."
Rockit apples are sold in 30 countries worldwide. China the largest export market for the offering (by volume and value).
Rockit is also gaining traction cross Singapore, Malaysia and Vietnam, while the branded variety is gathering a strong following in the Middle East too.
In addition to the two Hawke's Bay Export Awards, Rockit Global won an Axis Award and the Best Large Business at the China Business Awards earlier in 2022.