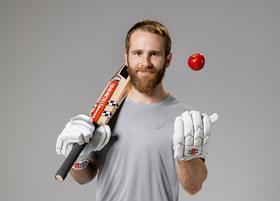 Rockit Global's partnership with New Zealand cricket captain, Kane Williamson, is helping the apple company make inroads in India. Williamson signed on as a global ambassador with Rockit last year.
"Kane is the perfect fit," said Rockit Global's general manager of global sales, Mark Pay. "He's a high-quality individual, he lets the results do the talking but he's brave and innovative in his captaincy, and as a player. We've been able to communicate what Kane values and what we value; they're very much aligned."
Williamson's high-profile has been leveraged by Rockit through various digital and social media activations. He has also headlined point-of-sale materials and consumer competitions. In cricket-mad India, Williamson has both pulling power and influence.
"Cricket is not just sport in India, it's a part of people's lives. Connecting with Kane, we're able to enter consumers' lives in a way that we wouldn't be able to if we were just appointing a social media ambassador for example," Pay explained.
"He's got over 1m fans on Instagram and other social media platforms, so we're able to connect with consumers over different points along the journey – for example, when we launch and when our fruit becomes available in market. It's not only giving us a wider audience; it's starting conversations with consumers."
Hear more from Mark Pay at Fresh Produce India 2021, streaming live on22 April.