Strong early season demand as promotions get underway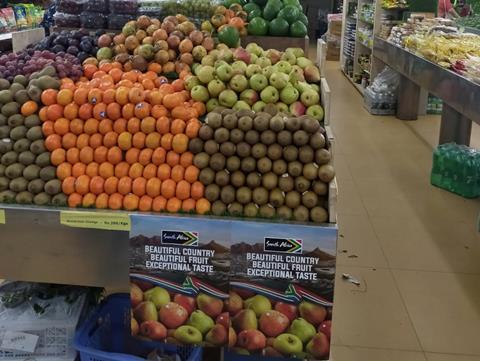 Industry body Hortgro is pleased with the start to South Africa's apple and pear export campaign in India, with trade enhanced by the successes of last season's shipments.
"With a robust performance in 2021, South African apples and pears are all set to adorn the homes of Indian consumers again in 2022," said Hortgro India's Sachin Khurana.
"A variety of South African apples and pears, including Royal Gala, Granny Smith, Top Red, Pink Lady, Forelle, Vermont Beauty, and Packham's Triumph have established a strong presence in the Indian market."
Khurana said India's fresh fruit imports hit record levels in the 2021 calendar year, doubling to 721,493 tonnes, up from 359,716 tonnes in 2020.
"There has been a surge in the arrivals of apples and pears in 2021, and South African apples and pears trended at a record high amongst traders and consumers," he explained.
Hortgro India has initiated a comprehensive promotions campaign, with wholesale market branding activities and in-store merchandising at several retailers across Delhi, Mumbai, Bangalore, Chennai, and Pune.
Khurana said Hortgro India has initiated a comprehensive campaign with several reputed offline and online retailers.
"Covering the major markets across India, the retail campaigning will ensure that consumers are well aware of the availability of their favourite apples and pears from South Africa," he explained. "With thorough branding, promotions and merchandising across the brick-and-mortar stores, and digital banners on e-commerce platforms, Hortgro India is ensuring maximum visibility for the delicious fruits."
Khurana expects South African apples and pears to continue finding favour with Indian consumers.
"The importers, wholesalers, and retailers are optimistic about growth in sales as consumers have consistently shown their preference for South African produce over fruit from other origins," Khurana said.