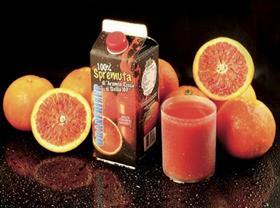 Sicily's citrus industry is already reaping the rewards of a new promotional programme targeting Asia, North America and the Middle East.
Thanks to the Freshness From Europe project, fresh blood oranges from the Italian region are making their way onto store shelves in the United Arab Emirates, where targeted promotional initiatives are ramping-up awareness and demand for the offering.
Targeted promotional initiatives are also being conducted in China, aimed at introducing fresh juice products into the country's large-scale wholesale sector. The promotion will primarily be delivered through ParknShop stores.
"Despite the difficult growing season for the European citrus industry, with low prices and disappointing results in terms of quality, the Sicilian products are proving to be dynamic and resilient," according to a release from Freshness From Europe.
"Efforts have been made to revamp the varietal offering with new selections of blood oranges, featuring a different commercial calendar (earlier and/or later) and including red mandarin oranges, derived from a hybrid of blood oranges and mandarin oranges, which are very popular in the international marketplace.'
Sicilian blood orange juices have also tasted success in the Japanese market, with good penetration in the hospitality sector.
Freshness From Europe is a three-year project financed by the European Union, the Italian Government and Centro Servizi Ortofrutticoli, together with its members, Alegra, Apofruit, Assomela, Ceradini, Cico, Conserve Italia, Made in Blu, Origine and Oranfrizer.
The project, which began in 2015 and will run until 2018, has the goal of promoting and showcasing quality fruit and vegetable products grown in Europe.