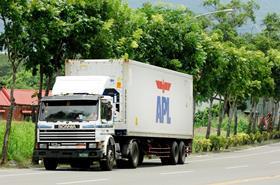 Singapore's largest source of imported fruit, Malaysia, went into lockdown on 19 March to combat coronavirus (Covid-19), but fresh produce was still able to cross the border.
Over 90 per cent of the food consumed in Singapore is imported and when it comes to fresh produce, Malaysia is a key supplier accounting for 39 per cent of the country's fruit imports, according to the Singapore Food Agency.
This placed Singapore in a precarious position whenMalaysian Prime Minister, Muhyiddin Yassin, announced the country would go into lockdown as a response to the spread of coronavirus (Covid-19).
However, according to local news sources, fresh produce is still making it across the border.
Tay Khiam Back, chairman of the Singapore Fruits and Vegetables Importers and Exporters Association, told The Straits Times he does not expect the lockdown to disrupt supply chains from Malaysia.
Tan Shu Qing, a sales manager atdistributor Chit Huat Pte, told the Malay Mail the first deliveries after the lockdown arrived on time.
"Usually we have seven to nine truckloads of imported fruits each day and 70 to 80 per cent of our fruits come from Malaysia," she said.
"We are also worried on the harvesting front, whether it might be affected, as usually a lot of people are needed to harvest. But we checked with our Malaysian suppliers and they said that harvesting at the plantations and transport of the vegetables back to the warehouses were not affected and the process is going smoothly."