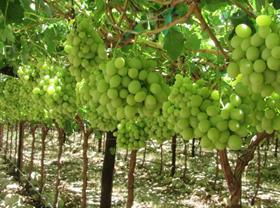 Table grapes could be the benefactor of continued trade discussions between South Africa and Vietnam, which recently featured a number of high-profile visits.
South Africa is also working to expand its market access in Japan and it is optimistic about gaining approval to export avocados.
The most recent discussions were held on 5 November when South Africa hosted a high-level delegation led by the Vuong Dinh Hue, deputy prime minister of Vietnam. Barely two weeks earlier, delegations from both countries met in Vietnam to discuss improved trade.
According to South African government spokespeople, the aim of the visit on 5 November was to discuss the progress made in bilateral relations between the two countries and seek closer ties in areas such as agriculture.
Following the talks in Vietnam, it was revealed that the South African table grape sector may be the first South African fruit sector to benefit.
Justin Chadwick, chief executive of the South African Citrus Growers' Association, said once the grape deal was concluded, there could also be advances for citrus fruit.
Meanwhile, the South African avocado sector is increasingly optimistic that it will soon have access to Japan.
Derek Donkin, chief executive of South African Subtropical Growers' Association, said the final work plan is in place and Japan's Ministry of Agriculture, Forestry and Fisheries, is now considering the final protocol.
"While in these cases one should never be over-optimistic, we believe it is possible to enter the Japanese market in the next season," Donkin said.