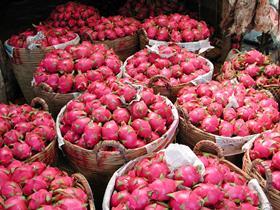 South Korea and Vietnam have signalled the possibility of further cooperation on trade to combat some of the effects of coronavirus (Covid-19).
On 13 April, South Korean Minister of Trade, Industry and EnergySung Yun-mo and his Vietnamese counterpart Trần Tuấn Anhdiscussed ways to expand the relationship between the two countries amid the ongoing pandemic.
According to a Vietnam News report, they discussed fruit and vegetable supply, food security and streamlining the supply chain.
Specifically, Anh requested South Korea to accelerate assessments for risk import licencing for Vietnamese red dragon fruit and grapefruit. He also asked for support in the distribution of Vietnamese goods in South Korean retails such as Lotte Mart and E-Mart.
Both countries also agreed to work towards establishing a system that would allow the processing of certificates of origin through electronic platforms.
Sung said this would speed up customs procedures for exporters and prevent the forgery of documents.