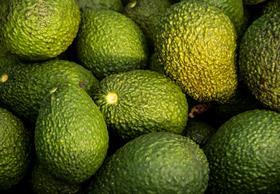 Peru's Ministry for Agriculture (Minagri) has announced a phytosanitary protocol has been established to allow Peruvian Hass avocados to be exported to South Korea, according to local news sources.
The ministry announced the news on 28th September after the protocol was officially communicated by the SouthKorean Animal and Vegetable Quarantine Agency(APQA), said a report by Peruvian news agency, Andina.
This means Hass avocado will join table grapes and mangoes on the list of Peruvian fruits approved for export to the Asian country.
According to the report, Minagriexpects the producers and exporters that can comply with the protocol to be ready to export in the upcoming export season.
This announcement comes after more than six years of work with negotiations between the two countries first beginning in 2013.
In 2018 APQA sent pest experts to verify the phytosanitary conditions and the phytosanitary certification system implemented by Peru's NationalAgrarianHealth Service –Senasa.
As part of the protocol, APQA will only send Korean inspectors to certify phytosanitary requirements for a week at the start of the export campaign. The remaining certification will be delegated to Senasa.