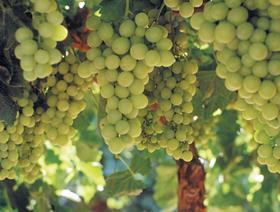 A new market opened up for table grape producers in the Mexican state of Sonora after the export protocol with South Korea came into force this week.
The National Service of Agrifood Health, Safety and Quality (Senasica) said it had received confirmation from South Korea's plant health authority APQA that it had published the protocol in its Official Gazette, with immediate entry into force.
The two countries had planned to sign the export protocol in the coming months, during a scheduled visit by the Mexican agricultural authorities to South Korea. However, with the publication of the agreement, this is no longer necessary.
Last May, technical staff from APQA visited farms and packhouses in Sonora to inspect fruit fly monitoring systems.
The meeting resulted in a drafting of quarantine requirements for the export of table grapes from Mexico to South Korea, which was submitted to the National Phytosanitary Protection Organisation of Korea.
Mexico exported 375,000 tonnes of table grapes in 2018, of which 85 per cent came from Sonora.