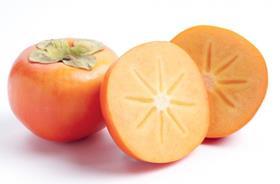 South Korea's Ministry of Agriculture, Food and Rural Affairs has announced it will resume exporting persimmons to Vietnam after agreeing to quarantine regulations.
Persimmons have not been exported from Vietnam to South Korea since 2015, when Vietnam introduced new regulations that required stricter examinations for disease and pest infection.
According to a report from Yonhap News, the ministry said South Kora had worked with South Korea to provide all the necessary documents and promptly resume exports.
The report said before exports were ceased South Korea shipped around 250 tonnes of persimmons to Vietnam annually. In the first 11 months of 2019 it exported a combined total of 6,444 tonnes of persimmons, with Malaysia being the largest importer.