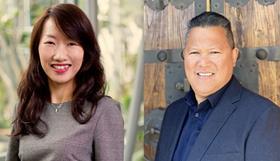 The growth of China over the last 20 years has been the single most important factor shaping the global market for fresh fruits and vegetables. So, will China continue to shape the future for global supply and demand for fresh produce over the next decade?
This is the central theme to Fruitnet Live: China, Fruitnet's half-day global digital conference on China's fresh produce market after coronavirus (Covid-19), which live-streams from 2pm Shanghai time on Wednesday 8 July.
Fruitnet's Chris White will be joined by Asiafruit editor John Hey, Asiafruit China chief analyst Yuxin Yang, and a host of expert speakers and panellists from China and the rest of the world to discuss the future of China's fresh produce market.
In the opening session, Asiafruit's editors will team up with Wayne Prowse, principal of Fresh Intelligence Consulting, to provide their analysis of the new shape of China's fresh produce market, and projections of market growth to 2025.
A panel of leading global suppliers who have grown their fresh produce business with China over the past 20 years will then discuss their next marketing challenges, and the question of whether China can lead the charge for the global fresh produce business after 2020.
Other sessions during Fruitnet Live: China home in on how China's retail, wholesale and consumer marketing landscape are shifting in the wake of Covid-19.
Global kiwifruit marketer Zespri was embarking on its new-season campaign in China and launching its brand refresh as Covid-19 emerged. The group's Shanghai-based director of marketing for Greater China, Kok Hwee Ng, will explain how Zespri has successfully adapted its marketing strategy to changing consumer needs during the pandemic, utilising online channels to bring its message of health to consumers in the home.
Covid-19 has brought a whole host of market impacts which will direct the way international fruit brands deal with China, not least maturing expectations on food safety and traceability. Winstone Chee, former vice president of fresh food for Walmart China, recently set up consultancy Altitude Fresh to provide in-market support and bridge gaps between retailers and international suppliers. Chee will share his expert insight on how Covid-19 has changed China's food safety culture.
Fruitnet Live: China is free to join online and open to anyone with a smartphone or laptop and a high-speed internet connection. It will also be streamed to Asiafruit China's 20,000-plus WeChat followers.
The digital conference follows the success of Fresh Produce India Live, Fruitnet's annual conference for India's fresh produce business, which live-streamed to more than 650 registered participants from over 40 different countries on 23 April.
To become a sponsor of Fruitnet Live: China and raise your brand profile, contact advertising@fruitnet.com. A range of packages are available, including opportunities for sponsors to play their corporate videos during commercial breaks.
For more information on Fruitnet Live: China, visit the website: https://www.fruitnetlivechina.com/