Four female farmers share their stories to mark International Women's Day
The California Avocado Commission is honouring International Women's Day (8 March) by sharing profiles on some of its members.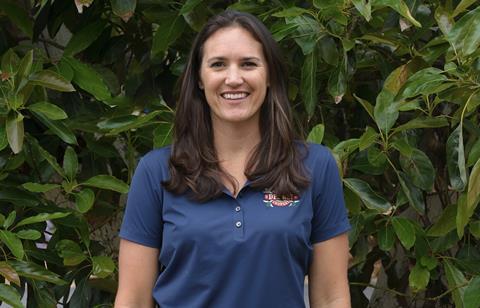 Four female growers feature in the campaign, with their stories being shared across the commission's social media channels, in marketing materials and across retail programmes.
"The commission is happy to celebrate International Women's Day and the many women involved in the California avocado industry," said California Avocado Commission online marketing director Zac Benedict. "This month our public relations team conducted outreach to consumer media outlets to share stories of a few of these hard-working farmers."
Jessica Hunter is one of the growers featured. Hunter is a third-generation farmer who joined her family business after graduating university.
After 20 years in the business, she is now chief executive of Del Rey Avocado, a grower-packer located in San Diego County.
Hunter's daily duties include managing the California avocado procurement team and the operations of its packing and distribution centres on the West Coast. She also manages more than 40ha of the company's avocado groves.
Hunter serves on the executive committee of the California Avocado Commission board of directors.
"As with all farming, women have long been active in growing California avocados," according to a media release from the California Avocado Commission.
"Many California avocado growers come from multigenerational farming families, and with generational transitions happening, increasingly women are taking on avocado grove management and ag industry leadership roles."
Other growers featured in the campaign include Tara Axell Rosenthal, a fifth-generation California farmer and third-generation avocado grower; Catherine Pinkerton Keeling, a passionate advocate for California avocados and sustainable agriculture; and Hilary Kitzman Wilkie, who manages the day-to-day operations on her family's avocado farm, Kitzman Fair Haven.
"The stories of these four women are helping to highlight the roles of women in agriculture," said Benedict.