New partnership to manage sales of proprietary apple variety
The SugarBee apple harvest is under way in the US.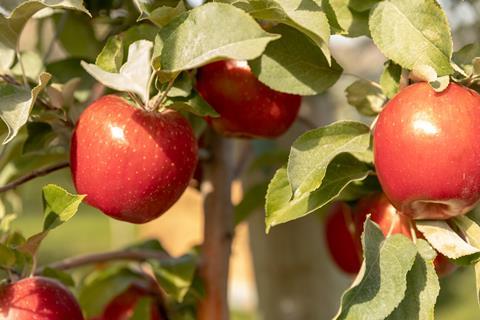 Sales of the branded variety will be coordinated by Regal Fruit in partnership with Chelan Fresh, CMI Orchards and Sage Fruit this season.
"Retailers are keenly aware that one of the most in-demand domestic apple varieties is the SugarBee," according to a media release on the SugarBee website.
"Its crisp crunch, caramel-and-honey toned sweetness and excellent storage make it among the most highly sought-after varieties for retailers nationwide. And now, ordering more SugarBee for your shelves just got even easier, with three sales desks to order from."
Consumer demand for SugarBee in the US continues to grow, on the back of comprehensive branding and marketing campaigns from Chelan Fresh over the past five years.
"The SugarBee bee, distinctive honeycomb-shaped PLU, bright packaging and kid-friendly messaging join with the apple's unbeatable reputation to give you fruit that is proven to fly off the shelves and into the homes of consumers across the nation," the media release added.