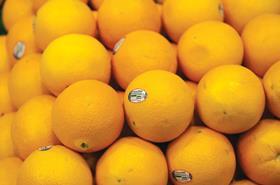 As Vietnamese consumers get their first taste of Sunkist navel oranges, the citrus giant is eager to make the most of a new market.
The initial shipment of Sunkist oranges arrived in January and with more than half of the season remaining, there is plenty of time for the supplier to capitalise on its first season in Vietnam.
Jim Phillips, president and chief executive of Sunkist Growers, was hopeful about the opportunities the development would bring.
"We are very excited to bring our fresh and juicy navel oranges to Vietnam," said Phillips.
"Our family of farmers take pride in growing premium Sunkist citrus, and it's an honour to share the fruits of our labour with consumers in Vietnam."
According to USDA, US fresh fruit exports to Vietnam without oranges reached US$97m in the 10 months of 2019, a 46 per cent year-over-year growth.
The addition of oranges is set to add to that growth and Benjamin Petlock, senior agricultural attaché of the USDA credited the work that had been done to reach this point.
"Sunkist Growers, among many other brands, have worked diligently for years with our government partners in Vietnam to bring in high-quality, healthy, and safe fresh US oranges into the market, and finally gaining market entry is a huge accomplishment," Petlock said.
Sunkist said it is currently working to build strong relationships with Vietnam's topdistributors and retailers to bring navel oranges to all consumers in Vietnam.