ClemenGold/Fruitalyst brand has experienced significant growth as demand for high-quality fruit increases
The Sweet C mandarin brand, recognisable by its bright blue packaging and highly visible in-store point of sale campaigns, has grown in demand in China over the past few years.
Sweet C is another successful brand in the ClemenGold/Fruitalyst camp, including such global giants as HoneyGold, LemonGold and ClemenOrange.
"We produce, pack and market within a range of brands for mandarins to be best able to match available fruit to a variety of markets and the various countries' consumer needs (fruit size, tasting preference, etc)," says Adéle Ackermann, marketing manager.
The fact that Sweet C's largest supply partner, South Africa-based Indigo Fruit Farming, is able to successfully produce, pack and match available fruit to specific market needs, is a great benefit.
"The journey for Sweet C fruit starts in the orchards and Indigo Farming and Packing understands and supports the care and quality that is required to deliver on our brands strategy.
"Following a significant increase in fruit volumes available to pack into the Sweet C brand, and the ever-growing demand for good quality fruit – especially when backed by a well-developed brand – we are grateful to report that Sweet C has been experiencing significant growth. Together with our export partner, Core Fruit, we have been able to open up and set in place pre-established supply programmes with customers for this brand in Bangladesh, India and China, and wider."
Whereas this brand previously mostly had a presence on the wholesale market, it has increasingly moved onto the retail shelf requiring the company to invest in the development of marketing campaigns that stretch beyond packaging material and fruit labels.
"For us, an established and sought-after brand is a great asset, and Sweet C has been enthusiastically embraced by customers and consumers," says Ackermann.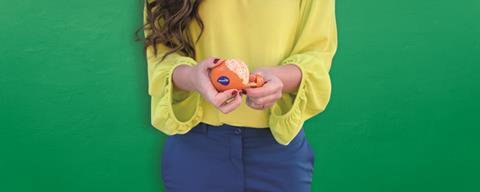 Favourable feedback from retail partners focuses on the good eating quality (a bold burst of flavour and juiciness), its easy to peel and virtually seedlessness nature, and the strong brand that backs the fruit.
"For the development of our campaigns, we've worked closely with local creative agencies to effectively speak to the Chinese shopper. The Sweet C brand aims to not only attract attention with its vibrant colours, but its Happy to C you every day! message and fun-filled visual execution, also successfully connected to shoppers on various levels."
For more information, visit www.sweetc.co.za