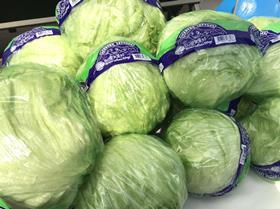 Taiwan has exported lettuce to Saudi Arabia for the first time, with the country's Council of Agriculture announcing the departure of a 20 tonne shipment on 5 February.
Chen Chi-chung, minister of Council of Agriculture, said improvements in the quality and yield of the country's lettuce, new vacuum cooling technology and other improvements in cold chain technology had allowed Taiwan to target markets in the Middle East.
Chen said during the course of the last three years the storage and transportation time for the lettuce had been extended from 20 days to 28 days. Chen said this increase will allow the council to diversify and explore new markets.
According to a report from the Taipei Times, data from the council showed Taiwan an average of approximately 10,000 tonnes in the past three years.
Around 80 per cent of this was exported to Japan with the remanding volume sent to other Asian countries. The only exception was 4 tonnes sent to the United Arab Emirates in 2018 as part of a trial shipment.