New Zealand fruit being sent to Asia "looks great" according to director of operations
T&G Global has begun its 2023 New Zealand apple export campaign.
The company's director of operations, Craig Betty, said despite Cyclone Gabrielle significantly impacting parts of the North Island in February, there's still a great crop of fruit on the trees.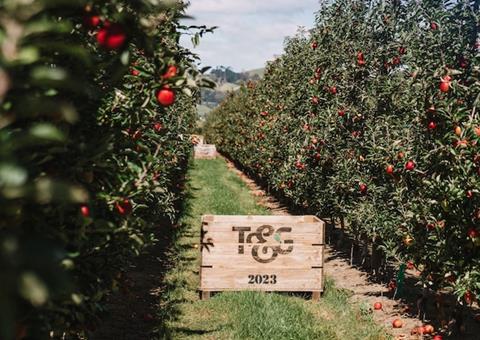 "While some orchards in Hawke's Bay and Gisborne were impacted, there are orchards in those areas which were completely untouched – and the fruit we've already harvested and shipped to our customers in Asia looks great.
"With the balance of our crop due to be harvested throughout March and April, we look forward to seeing our premium brands continue to develop good colour and size over the coming weeks.
"The cyclone completely bypassed the South Island, and following a hot summer we're seeing some nice ripening and colour on our Jazz and Envy brand apples."
The first of T&G Global's portfolio of high-quality apples are being exported to consumers and customers in Vietnam, Hong Kong, Malaysia, Taiwan, Indonesia and Thailand.
"Whether they're after great colour, tangy or sweet flavours, a satisfying crunch, or instead prefer smaller snacking or larger gifting apples – we have something for everyone within our portfolio of premium brands," Betty said.
T&G Global will soon commission a state-of-the-art automated packhouse in Hawke's Bay, boosting its capabilities in the apple sector.
"As one of the largest packhouses in the Southern Hemisphere, it will further enable us to get the best out of the regions' harvest, both this season and into the future, and ensure Kiwis and consumers in over 60 global markets can enjoy our great tasting premium apples," Betty said.