Orchard sale to superannuation fund helps finance Envy expansion plan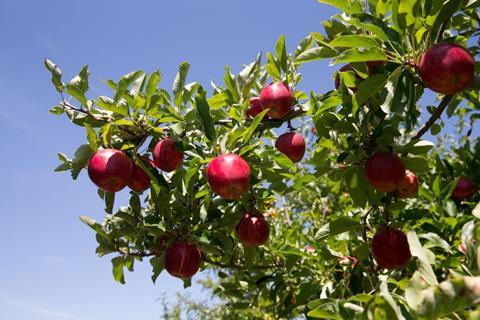 T&G Global has sold a second orchard to New Zealand Superannuation Fund's rural investment manager, FarmRight.
The latest deal, which settled on 15 July, is for the 40ha Steiner orchard in New Zealand Hawke's Bay.
T&G has been contracted to provide all post-harvest, export and marketing services for Envy apples grown on the orchard.
Gareth Edgecombe, chief executive of T&G, said New Zealand Super Fund's investment would provide increased capital to accelerate the development of the Envy brand, helping meet growing consumer demand for the offering.
"Globally, there's incredible appetite for Envy, especially in China, Vietnam, Thailand and the United States where consumer demand for Envy and its superior attributes is exceptionally strong," Edgecombe said. "It's this momentum that has Envy on track to be a billion-dollar brand by 2027.
"By expanding our partnership with the New Zealand Super Fund, we're able to free up further capital to invest in Envy's growth and apply our expertise in orcharding, post-harvest, marketing and sales to increase volumes to meet consumer demand – which is expected to increase five-fold by 2030.
"Envy's strong brand presence and outstanding eating qualities, together with its exceptional orcharding qualities, are the reasons growers and investors are choosing to back Envy."
The deal follows FarmRight's acquisition of a 40ha orchard from T&G in 2021. T&G also sold its Whakatu West post-harvest facility in Hawke's Bay in late 2021.
Jim Lee, chief executive of FarmRight, said the investment manager was pleased to partner with T&G for the second time in two years.
"With our focus on investing in high-performance agriculture and horticultural assets for the long-term, the New Zealand Super Fund will be able to harness returns from Envy to help fund the retirement needs of Kiwis," Lee explained.