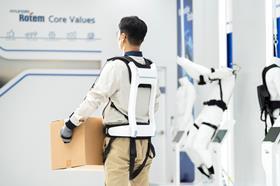 Korean authorities are turning to AI and robots to help the country's growers confront the challenge labour shortages.
According to a report from The Korea Times, the Covid-19 pandemic has exacerbated the issue in Korea and some local municipalities are investing in technology as the answer.
The Chungcheongnam-do Provincial Office in South Cheongcheong Province has begun introducing AI-based technology designed to reduce human labour in agricultural fields.
These "cooperative robots" aren't sophisticated enough to perform tasks independently but can assist growers with various tasks.
'The cooperative robot for agriculture and fishery will make a decisive contribution to solving the manpower shortage and improving farmers' income,' said an official of the provincial office's future industry bureau.
'In a sense, collaborative robots for agribusiness are a valuable technology not only to solve the labour shortage in rural areas, but also to be nurtured as an emerging industry for the region."
Examples of this technology include robots that can carry fruit from the orchard to the packhouse allowing pickers to continue to work and Hyundai Rotem's wearable robotic device jointly developed by Hyundai Motor.
Originally developed for the manufacturing industry, Hyundai Rotem announced towards the end of 2021 it will expand the scope of its wearable robot, optimising the technology for agriculture.
The muscle strengthening frames are expected to be used in a variety of ways in agricultural fields, such as harvesting fruits at high places, transporting heavy crops, and managing short crops.