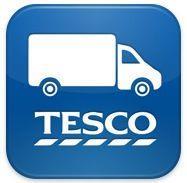 UK-based retailer Tesco plans to roll out internet shopping websites in China, the Czech Republic and Poland, according to a report in the Financial Times.

Philip Clarke, who is poised to succeed Sir Terry Leahy as the group's chief executive next year, told the newspaper he wanted to expand Tesco's online offer around the world.
The company is due to start trading online in Poland next year, followed by the Czech Republic and China.
Tesco sells over the internet in home market the UK, as well as Korea and Ireland, which are currently its first and third-biggest international markets respectively.
Mr Clarke told the FT: 'I want Andy `Higginson, head of retailing services` to help put internet retail into more markets. I don't think you can afford to say it's all sequential, build out a store network and then do the internet.'