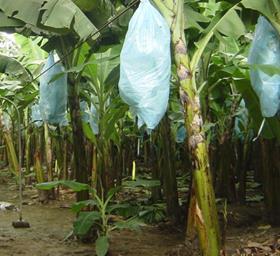 The Thai ambassador to the Philippines, His Excellency Prasas Prasasvinitchai, has attended a briefing at the Davao Baseport on 4 February as part of a three-day business trip.
The Davao region is renowned for its substantial banana plantations, which are a major provider of banana exports, the Philippines' leading fresh fruit export.
The Thai ambassador's visit underscores his country's interest in the import and export of fresh produce from the Philippines' southern region and exploring the potential of expanding trade in the region.
"This is a very timely meeting since Davao Port is at the peak as a container hub in the Southern Mindanao District," says Leonilo Miole, the Port Management Office's Davao Port Manager.
Davao Region is best known for the massive banana plantations which are the major source of the leading fresh banana fruit export from the Philippines.
Between 2008 and 2011, the Davao Region's banana exports amounted to between 415,113 TEUs and 671,643 TEUs, reaching 29 per cent growth in 2010. Although a disappointing 2012 saw a decline of 5.6 per cent from 2011's TEU shipments, the last four years has seen an overall increase in container cargo volume of banana exports.