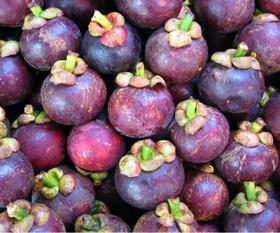 For the first time in 2020, Thailand has airfreighted mangosteen to Gansuprovince, located in northwest China.
According to a report from The Star, a charter flight was used to export 15 tonnes of the fruit worth US$23,300 to the province's capital Lanzhou at the end of May.
Lanzhou customs said this was the first flight used to export fruit this year because of the restrictions imposed at the onset of the Covid-19 pandemic.
Authorities told The Star that this flight was the first of six scheduled to arrive in Lanzhou in the first few days of June to meet local demand.
The Chinese market plays an important role in Thailand's mangosteen exports, according to the report, in the first six months of 2019 Thailand's mangosteen exports totalled US$325m, a year-on-year increase of 220 per cent.
Of this total, Thailand's mangosteen exports to china accounted for around US$229m, or 71 per cent of Thailand's mangosteen exports.
Asiafruit is now available to read on your phone or tablet via our new app. Download it today via theApp StoreorGoogle Playand receive a two-week free trial along with access to previous editions.