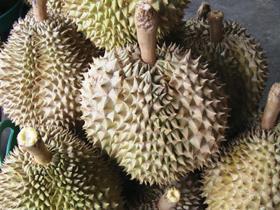 Durian farmers and their increasingly popular fruit are set to become the first attraction of a new digital promotion from the Tourism Authority of Thailand (TAT).
According to a report from the Bangkok Post, the TAT has revealed plans for a virtual world or 'tourism metaverse' called 'TAT World – The Amazing World' to stimulate a digital tourism strategy.
The first phase of its metaverse offering is expected to go live in 2022 and the country's durian industry is set to be the main attraction.
A number of fruit growers in eastern Thailand have agreed to join the project by featuring their farms and produce in the virtual world. Virtual tours of durian farms will be used to promote the fruit to those who are unable to visit Thailand.
Targeting wealthy global citizens, high-skill professionals and millennials, the project aims to capitalise on the growing international popularity of durians.