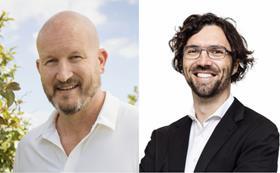 Post-harvest equipment specialist TomraFood has announced a restructure of its operations.
The move will see the creation of two business areas, Tomra Processed Food and Tomra Fresh Food.
Tomra Processed Food will be positioned as a leader in sorting solutions for potatoes, nuts, vegetables, and dried fruit.
Ken Moynihan has been appointed chief executive of the processed division. Moynihan brings more than 15 years of experience in technology and executive leadership roles, most recently as chief executive of Compac, a global leader in fresh fruit sorting technology acquired by Tomra Food in 2017.
Ashley Hunter, who has been leading the processed food segment, will retire on 31 January (2021) after a long career with the company.
Geoff Furniss has been appointed chief executive of Tomra Fresh Food. This business area will provide turnkey packhouse solutions for fresh produce lines such as apples, citrus, avocados, stonefruit, cherries and blueberries. It will integrate the portfolios and expertise of Compac and BBC Technologies, another sorting equipment specialist acquired by Tomra Food in 2018.
Furniss has been working in the technology sector for over 25 years, holding executive leadership roles in ag-tech for the past 16 years.
"Going forward, I am confident that Ken and Geoff will successfully consolidate our leading position in the processed food sector and further grow our well-established business in the fresh food market," said Michel Picandet, executive vice president and head of Tomra Food.
"Compac and BBC Technologies join forces within the Fresh Business area built on strong partnerships that we will continue to develop.
"The new organisation will allow us to build on our strengths, push the boundaries of innovation, and remain the global leader of our customers' choice. With its an enhanced go-to-market approach, our new setup will facilitate our efforts in striving to lead with excellence for our people and our customers.'
Tomra Food is a member of the Tomra Group. It operates centres of excellence, regional offices and manufacturing locations within the United States, Europe, South America, Asia, Africa and Australasia.