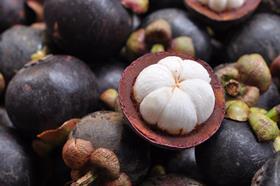 Thai exporters will receive extra assistance with shipping their fruit to China thanks to a new agreement signed by the Thai-Chinese Chamber of Commerce.
According to a report from the Pattaya Mail, the Chamber reached an agreement with the China Certification and Inspection Group (CCIC) Thailand to provide a better traceability service for Thai fruit exported to China.
CCIC Thailand is a certification and inspection organisation accredited by the Chinese government and is now set to assist Thai fruit exporters with legal procedures, requests for health and hygiene certification, and compliance with export regulations, in addition to traceability support.
The report said this agreement follows new traceability requirements for agricultural products entering China, requirements which have caused delays for exporters.
Narongsak Puttapornmongkol, president of the Thai-Chinese Chamber of Commerce, said the new service provided by CICC Thailand would shorten the import process for Thai fruits to no longer than three days, and QR codes would be used to track product information.
The service comes at a crucial time for Thai exporters with fruit such as durian, rambutan, and mangosteen coming into season in the coming months.