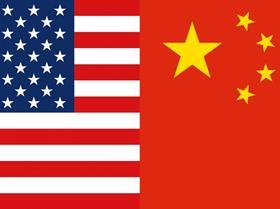 The year-long trade dispute between China and the US has received added pressure after US president Donald Trump threatened to enforce a formerly proposed tariff increase from 10 per cent to 25 per cent on US$200bn of Chinese goods.
CNN reported, in addition, Trump warned he would add tariffs to nearly all Chinese exports to the US to the value of US$325bn.
Negotiators from China led by vice premier Liu He are scheduled to arrive in the US capital Washington on 8 May which CNN said is a signal the two sides may be nearing a deal to end the trade dispute.
However, Trump said in a tweet on Sunday 5 May that talks between Washington and Beijing were moving 'too slowly".
"For 10 months, China has been paying tariffs to the US of 25 per cent on US$50bn of high tech, and 10 per cent on US$200bn of other goods," Trump said.
"These payments are partially responsible for our great economic results. The 10 per cent will go up to 25 per cent on Friday (10 May). US$325bn of additional goods sent to us by China remain untaxed, but will be shortly, at a rate of 25 per cent."