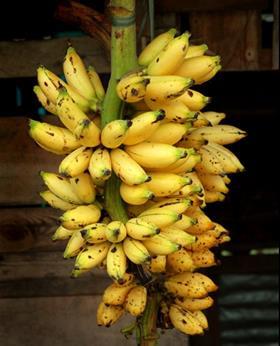 Hongjiu Fruit has signed a US$1bn contract with Philippine-based Eng Seng Food Products to source bananas, coconuts and pineapples, according to local news sources.
The agreement was reached at the Philippines-China (Chongqing) Trade and Investment Forum in Pasay City, according to the Manila Times.
The deal, which also included Ji-Shun Industrial Trading Corp, was signed during the event by Deng Hongjiu, chairman of Hongjiu Fruit.
Hongjiu Fruiti is a major wholesaler headquartered in Chongqing, which has investments in South East Asia in countries such as Thailand and Vietnam. WhileDavao-based Eng Seng Food Products exports a produce to a number of international markets.
Rowel Barba, trade under secretary of the Philippines, said at the forum his country was committed to increasing trade investments with China.
"The Philippines and China are presently deepening their ties both culturally and economically. Majority of the Philippines and China trade relations does not mention or identify Chongqing as a major source and destination of goods and services," Barba said, according to the Manila Times.
"The Philippines is determined to broaden its market and increase the volume of its exports to Chongqing and in China in general with today's forum," added Barba.