US-based group develops hands-free system to load apple trays
Van Doren Sales will unveil its Carton Optimization Robot (COR) later this month.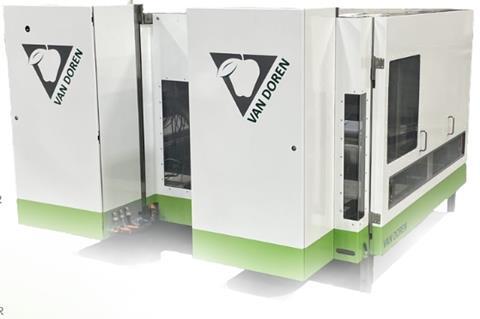 The solution automatically and reliably inserts full apple trays into cartons and RPCs.
Bret Pittsinger, president and chief executive of US-based Van Doren Sales, said the COR will automate one of the most labour intensive tasks in the modern packhouse.
"As labour continues to become increasingly unreliable or unaffordable in various parts of the globe, it is critical that we reallocate labour from the more monotonous and repetitive tasks into value adding activities in our post-harvest facilities," Pittsinger explained.
"This is an industry that has run through my family's veins for generations, so we are very close to the challenges that operators face and the VDS Carton Optimization Robot (COR) is another way we can be a part of the solution for our customers here in the US, and through our networks around the world. It is also another key step in the journey towards lights-out production."
Pittsinger said the machine is the result of years of research, development and testing in markets in both hemispheres. It can be retrofitted and integrated into existing and new lines.
The Van Doren team will launch COR at the Interpoma trade show in Italy on 17 November, alongside its global distributor Global Pac Technologies.