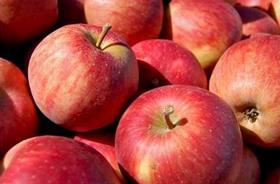 Vietnam has agreed to allow imports of fresh apples and pears from the Netherlands, opening the door for Holland's exporters to significantly increase their sales in the country.
The news, which was confirmed today by the Dutch Ministry of Economic Affairs, follows a series of bilateral meetings between government officials in both countries, supported by organisations in the Netherlands including GroentenFruit Huis and grower association NFO.
Martijn van Dam, the Netherlands' state secretary for economic affairs, commented: "This provides new opportunities for our growers. A lot of hard work has been done, together with the sector, to allow Dutch fruit to be sold in Vietnam."
He added: "This chance is a welcome alternative given the Russian boycott. It's nice that we can now take this step forward."
Interest in Dutch topfruit, as well as begonia cuttings, which are also included in the list of new permitted imports, is apparently growing.
According to the Dutch government, this was demonstrated during a recent trade mission to Vietnam, where importers and supermarket chains indicated they were ready to begin placing orders.