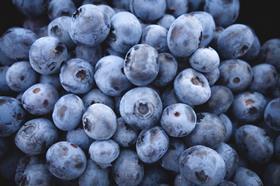 The expectations of the US blueberry industry have been exceeded since Vietnam officially granted access to US blueberries on 15 February.
Bryan Ostlund, administrator of the Oregon Blueberry Commission, told local news sources Vietnam could be poised to be Oregon's largest Asian customer.
Ostlund was a part of a trade mission to Vietnam in July, which was organised by the Oregon and Washington blueberry commissions. The mission was designed to build on the successful first six months of trade.
"Six months ago, I would have guessed that we would maybe ship 300,000lbs (136 tonnes) to 500,000lbs (226 tonnes) to Vietnam this year. I wouldn't be surprised now if we exceed 3m lbs (1360 tonnes)," Ostlund told Capital Press.
"It was a success from any way you want to look at it."
The mission included a promotional event attended by Daniel Kritenbrink, US Ambassador to Vietnam and announcements by VinMart, a Vietnamese grocery chain with 2,000 stores, of increased sales forecasts for US blueberries.
The retailer increased its forecast three times during the 10-day trade mission, going from slightly less than 1m lbs (453 tonnes), to 1.2m lbs (544 tonnes), and then to 1.5m lbs (680 tonnes).
"It was one of those moments that make all the work at opening these markets worthwhile. After five years of working on this, to have all the pieces come together was just tremendous," Ostlund told Capital Press.
"I have the deepest respect for our Vietnamese partners, including the Vietnamese government. This has been a team effort."
Growers in the Pacific Northwest benefited from the timing of Vietnam's decision to grant access to US blueberries given seasons in other states had started to wind down.
"That is why Oregon and Washington jumped in at this time," Ostlund explained.
"We kind of shepherded this project to make sure the Oregon and Washington seasons got off to a good start, and in hindsight, it was a wise choice."