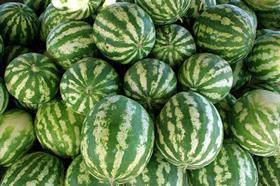 Vietnamese exporters are working with researchers to reduce food waste created by the disruptions caused by the coronavirus (Covid-19) pandemic.
Scientists from Hanoi University of Sciences and Technology have used Juice EVAporation Technology (JEVA) to process fruits like watermelon and dragon fruit that cannot be preserved for a long time.
Nguyen Minh Tân, director of the Institute for Research and Development of Natural Compounds Applications of the University, said JEVA is helping exporters who have had fruit stuck in transit because of the pandemic to find new markets.
"Fruit processing technology helps solve problems for farmers caused by abundant crops while prices drop," Nguyen toldVietnam News.
"JEVA technology helps enterprises gather fruits of varying quality levels to process into concentratefor export," she added.
'The technology helps concentrate fresh fruit juice that normally cannot be preserved for a long time into concentrates with a longer expiry date."
Most recently the Institute processed 750kg of watermelon into watermelon concentrate when the consignment, set for export to China, was stuck at Vietnam's northern border because of disruptions.