Export approved production continues to expand as Vietnamese industry eyes new opportunities
A Vietnamese lychee industry event has highlighted opportunities for export expansion as the trade continues to grow.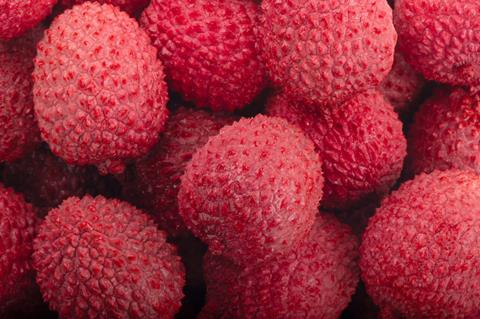 According to a report from the Jakarta Post, the Vietnamese Lychees Go Global seminar was held in Hanoi to support and promote the global brand of the fruit.
It drew representatives from Hai Duong and Bac Giang, the two provinces that account for the majority of Vietnam's production.
Tran Van Quan, vice chairman of Hai Duong, said the province 9,000ha of lychees, producing 60,000 tonnes. Around 50 per cent of fruit is consumed domestically, meanwhile, 40 per cent is exported to traditional markets and 10 per cent to high-end markets.
Quan said the province would focus on expanding export-only lychee-growing areas to add more value to the fruit and meet the growing demand of foreign markets.
"Our local lychees are grown in accordance with VietGAP and GlobalGAP standards. Remarkably, 189 planting area codes have been granted to many localities with a total granted area of 1,200ha", he said.
Phan The Tuan, vice chairman of Bac Giang, highlighted the province's 28,000ha of production and said the fruit from the 18 PAC-granted areas of 218ha was gaining ground in the US and the EU, and 35 PAC-granted areas of 269ha were successfully supplying Japan.
He said the province will continue to boost lychee exports to high-end markets and try to enter new markets, including Canada and Thailand.