Theme of the congress is "respectful; respect for people, respect for the environment, respect for our future"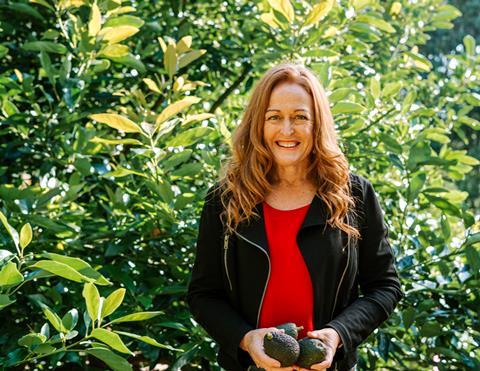 More than 1,150 delegates from 32 countries will gather in Auckland at the beginning of April for the 10th World Avocado Congress, hosted by New Zealand for the first time.
They will hear from over 140 presenters from outside New Zealand on a range of topics, from science in avocados to consumer marketing and the sustainability initiatives of Chile, Peru and the US.
With the recent weather events in New Zealand, climate change and sustainability will be a hot global topic at the congress, whose theme is "respectful; respect for people, respect for the environment, respect for our future".
Dr Brent Clothier presents his climate change research and expertise as a keynote speaker, and four keynote speakers cover sustainability from different perspectives.
The programme features eight different field days taking 760 delegates to South Auckland, Northland and Bay of Plenty, to visit orchards and packhouses, to hear science presentations and see New Zealand agri-tech businesses in operation.
"We are showcasing our wonderful country, our growers, our technology and of course our avocado sector" said Jen Scoular, CEO of New Zealand Avocado and president of the World Avocado Congress Committee.
Among the New Zealand companies taking part is Plant and Food Research, who will present four topics under a marquee at David French's avocado and kiwifruit orchard. Delegates will also be taken through the brand new Maf Roda technology installed at Just Avocados' packhouse in Katikati.
There will also be a visit to the park-like orchard of Maria and Andrew Watchorn, New Zealand's top performing growers for the last four years.
Tomra Food will offer a tour of its Auckland premises prior to the congress as an additional networking opportunity.
Radfords Software CEO Adam Cuming commented: "It is a fantastic opportunity to meet with existing and potential customers on home turf, to be able to share a little bit of New Zealand with them right here. We are looking forward to a great trade show and congress."
Steve Trickett of Avoco said the event will provide its growers with opportunity to really understand the global business and learn about what happens after their avocados leave their orchard.
"As an avocado sector we are both passionate and engaged, said Scoular. "We recognise the amazing opportunity with the world coming to us. Delegates will learn so much from this congress, its professional development you cannot get anywhere else.
"Learning, sharing, and understanding our global customers, networks and scientists – this congress has the ability to unlock amazing and diverse opportunities. We know our sponsors, exhibitors, speakers and delegates will leverage that opportunity."