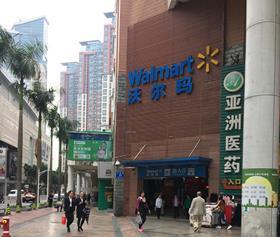 Walmart China has committed to investing US$425m in Wuhan, the epicentre of the coronavirus (Covid-19) pandemic.
Over the course of the next five years Walmart China will open at least four new Sam's Club stores and 15 shopping malls around the city.
It also plans to establish additional community stores around the provincial capital to expand upon its existing 34 outlets and two distribution centres.
Wern-Yuen Tan, chief executive of Walmart China, said the company will work closely with Wuhan's municipal government for the best results.
"The framework marks a new milestone between the two parties and a new beginning for a win-win situation," Tan said.
The announcement by the US-headquartered Walmart is evidence of the attempts of some companies to return to normal operations.
In a survey conducted by The American Chamber of Commerce in China at the end of March, a quarter of companies expected a return to normal business operations by the end of April, while 22 per cent had already resumed normal operations.
Additionally, 40 per cent reported they will maintain previously planned investment levels, a significant increase from a similar survey held in February.