Taiwanese shipping company adds more reefer containers and works with industry to improve supply chain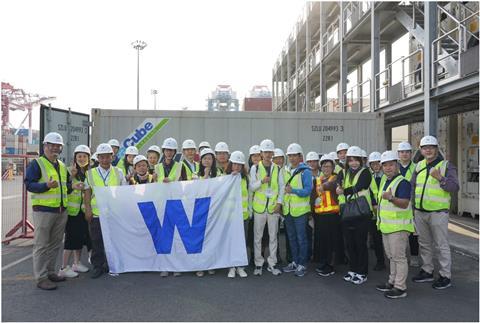 Wan Hai Lines has upgraded its refer capacity and is coordinating with industry to improve supply chains in the lead-up to the peak of the Taiwanese pineapple season.
On 18 February the Taiwanese shipping company held a seminar in Kaohsiung in order to promote pineapple exports. Experts from the Taiwan Council of Agriculture's Agriculture Technology Research Institute, pineapple exporters and brokers all attended to share their experience of pineapple cold chain transportation.
This is one of the many steps Wan Hai Lines has taken to provide a better customer experience for pineapple exporters. It has also added 3,500 units of new refrigerated containers to strengthen its container fleet.
In 2022 Wan Hai Lines carried 623 containers and more than 6,000 tons of pineapple to Japan's major ports including Tokyo, Yokohama, Osaka, Hakata and Kobe.
These shipments were supported by dedicated refrigerated cargo sales teams in Taipei, Taichung and Kaohsiung and a dedicated refrigerated equipment operation team was in Taipei.