Rain and cool conditions across Australian growing regions reduce volume of first grade fruit
Australian fresh produce giant Costa has reported on a challenging season for its citrus category.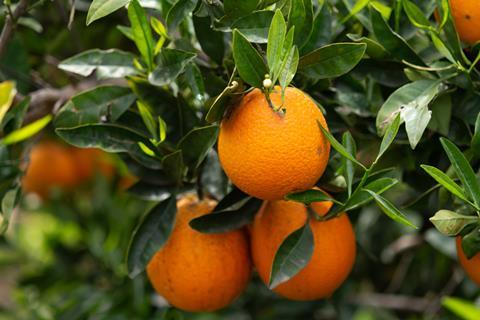 The group's Queensland crop has now been harvested and packed, while crops in the southern Riverland and Sunraysia growing regions are almost 80 per cent picked. Late navels and mandarins from these areas are still to be packed and sold.
Rain and cold weather have impacted production as the season has progressed, with less first grade fruit available.
"Adverse weather conditions, including both higher rainfall and cooler temperatures, have persisted," according to a trading update released by Costa via the Australian Securities Exchange (ASX) today (17 October).
"Despite harvest volumes being in line with budget, the previously reported lower quality levels across all citrus regions have continued which has resulted in considerably lower packouts as well as reduced volumes of first grade fruit for export."
The challenging conditions have also led to an increase in labour expenditure, as well as higher spraying costs to control diseases and pests.
"The net outcome to date plus the forecast for the balance of the citrus season is expected to translate into full year EBITDA-S for the citrus category that is considerably lower than previously forecast," the update said.
Costa released its 2022 first half results in late August. At the time, it said it would update shareholders on its second half (2022) trading and its full year forecast once more information on the citrus crop was available.
In today's update, Costa said the balance of its portfolio had continued to perform in line with expected levels in berries, tomatoes and mushrooms, as well as a strong result from its international business unit.
Meanwhile, the company's avocado category has benefited from improved pricing over the second half of 2022, which should deliver a modest gain from previous levels.
"We currently expect full year EBITDA-S for the group to be marginally ahead of last year's results," the update said. "While we do not expect any additional material impact from recent heavy rainfalls experienced across the country, further downside risk is possible if extreme adverse weather continues.
"Notwithstanding the EBITDA-S being lower than previously forecast, debt levels and related ratios remain comfortably manageable for the group."