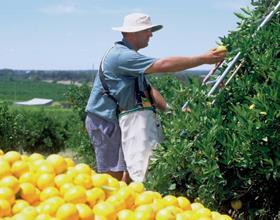 Representatives of Western Australia's citrus industry are currently endeavouring to secure access to Asian markets for the excess fruit anticipated from its bigger orchards that are just coming into production.
At present, Western Australian citrus struggles to meets domestic demand, with fruit often imported from the east to augment supplies.
However, the industry is anticipated a glut of supply when two large orchards in Moora, 200km north of the state's capital Perth, come into full production in 2015, the ABC reports.
Each orchard, owned by Agrifresh and Moora Citrus, has approximately 200ha of trees and were established with the long-term aim of exporting the citrus fruit.
Agrifresh, a leading regional citrus grower and packer, recently installed a Compac grading line at their citrus plant, which was completed in April 2013, to deal with the anticipated increased future volumes. This packing shed, at 3,600 square metres, is the largest in the region.
Thailand and the Philippines are among the new markets the industry is looking at as potential export destinations for its excess volumes.
While there is still some time before the Moora orchards hit their stride, executive manager of Fruit West Keith Pendleton emphasised the need to build relationships with Asian customers.
'Export is highly on our radar, we see the need to develop exports markets,' he told the ABC. 'The Philippines and Thailand are quite close markets to us and we have the sort of products they're looking for.'
The US is also a significant market for Australian fruit and poorer quality South American oranges failed to meet consumer expectations demand.
'North America is something that we could look forward to try and pursue over the course of the next couple of years,' said Pendleton.