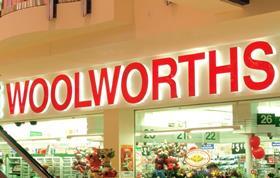 Australian retail giant Woolworths may soon set up shop in India, according to reports in Australia's Sydney Morning Herald and The Age this week.
Citi analyst Craig Woolford told the papers that Woolworths considers India as a possible market for expansion, given that the retailer must look overseas for acquisitions to maintain its profit growth.
With diminishing demand in New Zealand and increasing scrutiny by the Australian Competition and Consumer Commission inquiry into grocery prices, the company's focus may move to India, whose retail sector is projected to double from its current A$35bn in sales over the next eight years, the financial analyst said.
"Woolworths has a wholesale consumer electronics business as part of a joint venture with Tata, one of India's largest companies. But it could easily expand this by moving into groceries and general merchandise," Mr Woodford added.
Woolworths chief executive, Michael Luscombe, has been tight-lipped about such plans, preferring to focus on domestic operations.
Woolworths, which operates a variety of retail, has over 3,000 stores and 180,000 employees across Australia and New Zealand.