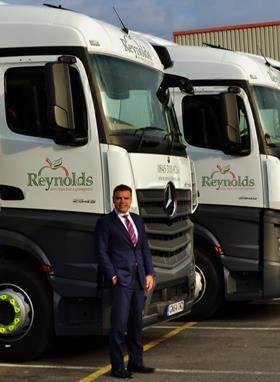 Securing several large new contracts has helped to propel Reynolds' sales to an enviable growth of 14 per cent.
Well-known pub and restaurant groups, educational establishments, contract caterers and independent operators have been added to its customer list in recent times. "Our business was fortunate enough to generate some fantastic new customers along the way and across many sectors," managing director Tony Reynolds says.
"The key requirements all of these businesses have are a demand for food safety, reliable service and consistent quality produce. Our business has a proud track record of supplying some of the most dynamic and fastest-growing foodservice operators in the UK, and last year was a continuation of this."
The business has invested in expanding its capacity with increased warehouse space at its national distribution centre in Hertfordshire, as well as a fifth regional depot near Leeds. It claims that investment in customer service and efficiency, especially through new technologies, has also strengthened its position in the market.
"In addition, innovative developments in IT continue, which will help ensure the robustness of our supply chain remains at the forefront of our industry," Reynolds explains. "This additional infrastructure, plus continued investment in people, will ensure the business goes from strength to strength."