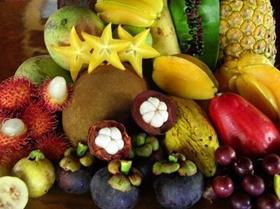 Cambridgeshire-based Rose Produce has secured a £500,000 invoice financing facility to help navigate the pandemic and expand the business.
Rose Produce distributes a variety of staple and exotic fruits, salads and vegetables from across the UK and Europe. While the business performed well throughout the Covid-19 crisis in terms of its UK sales - which have increased over 30 per cent over the past year - it has faced significant supply chain disruption across the continent.
The £500,000 facility from Santander UK will ensure that it can continue to pay its suppliers, retain its workforce and remain on a positive upwards trajectory, according to the company. It will also enable continued growth of the business into food processing as well as exploring new markets.
The bank said it had also helped Rose Produce deliver significant cost savings in relation to general banking and invoice financing facilities.
Charlie Bester, joint owner of Rose Produce, said: "The team at Santander has been a pleasure to work with to secure the level of support we needed in a tight timeframe. The funding facility we have agreed will give us a more fluid cash flow and ensure we continue to pay our suppliers in a timely fashion in uncertain times.
'The entire team came together during lockdown and it is a testament to four years of hard work by the whole Rose Produce team; that Santander have agreed to give us this £500,000 facility shows we are in a strong position in the fresh produce sector. We can continue to plan for the future with confidence and we have the agility to proactively manage further disruption."
Paul Rice, invoice finance specialist at Santander UK, added: "The food and drink sector has been one of the hardest hit during the pandemic, with a shrinking hospitality sector and a small timeframe in which to sell fresh produce. But Rose Produce has performed well during these testing times, and we are delighted to be able to support the business in its next phase of growth."